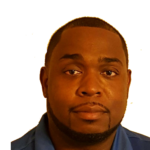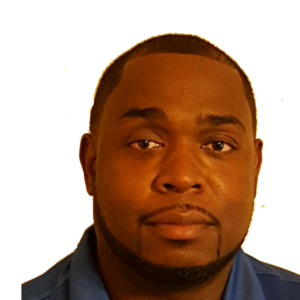 McKinley
Owner & Massage therapist
McKinley was born and raised in Gates, North Carolina, after high school, he joined the US Army. He served in the Army for over 22 years. While in the military he had the opportunity to visit several countries and experience a wide array of massage techniques. He earned his B.S. Degree in Criminal Justice from Troy University in Alabama.
After retiring, McKinley enrolled in The Medical Arts School in Raleigh, NC where he completed over 700 hours of therapeutic practice and is a licensed Massage and Bodywork Therapist. 
During his time in school McKinley acquired several continuing education classes to learn different modalities that help assist in his techniques as well as to benefit all clients. He has taken Meditative Cancer Massage, Lomi Lomi, Asian Sports Massage, Treat Fibromyalgia, Chronic Fatigue & Depression, Integrated Lymphatic Drainage, and Trigger Point Therapy. McKinley completed his Master in Executive Leadership from Liberty University.
As a therapist, McKinley's mission is to provide a therapeutic experience with professionalism and competence, to ensure that the experience you have will feel like a positive and profound impact on your life.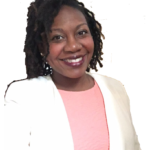 Meet Shaquel, our newest Massage therapist!
Shaquel is a recent graduate of Gwinnett College-Raleigh's Massage therapy
program. She is also a Registered Nurse with a specialty in OB/GYN and Labor & Delivery. Shaquel received her BSN from Widener University in 2008 and her
commission into the United States Army. She served as an Army Nurse in Germany and at Fort Bragg. Currently she is serving as an Army Reservist. Shaquel has been a globetrotter since she was born. Both parents were in the military so she's known not to have a hometown. Home is where ever you make it! She has two fur babies that are her heart. In her free time, she loves to read, travel, take long hikes in the woods and walks on the beach and craft (mostly, sewing, knitting and crochet). Come say hello! You know you knead her!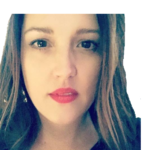 I am from Tennessee where I worked in medical esthetics. I have been practicing since 2013. Outside of work I enjoy family time, playing with our pups, new adventures & photography. "I love teaching people how to take care of their skin. My favorite product to recommend is Sunscreen. Protecting your skin year round is important."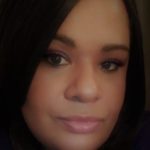 A former of Cape Cod, Massachusetts, where the majority of her training and career in the medical field as a Medical Receptionist and Assistant for 16 years in Herndon, Virginia. This encouraged her to pursue her passion of serving people and make them feel their best. As a Nationally Certified Massage Therapist since 2011 and now being able to combine becoming a Licensed Esthetician "to my resume I can truly say my mission of living my best life is coming true". She is blessed and most proud to be a mother and enjoy spending time with her family, cooking and traveling.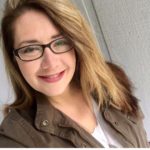 Jeanie Roberts is a massage therapist from Durham, NC She graduated from Gwinnett College in Raleigh, NC. She loves North Carolina from the mountains to the coast. She has trained in Prenatal, Swedish, Trigger Point, Deep Tissue, TMJ, reflexology and Gua Sha. She loves animals and the mother of two young adults.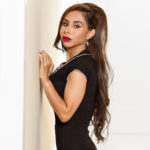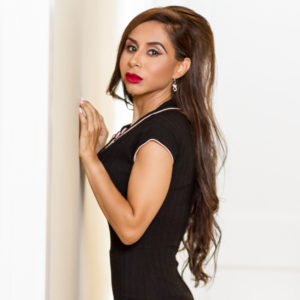 Karen Lee, received her Esthetician License from the NC State board of Cosmetology trough Wake Technical Community College Advance Esthetics Program, and received her Medical Esthetics from Grace Medical. She has also studied at North Carolina State University and East Carolina University. She was also a licensed CNA. Karen, has been passionate about skin care since her youth. As a teenager, she suffered from cystic acne, which started her skin care journey over 20 years ago. 
Karen
 is a native of Honduras, where she lived till the age of three. She has traveled the world extensively, living in such places as Japan, Hollywood, Waco, and NYC, eventually calling Four Oaks, North Carolina her home since 1996. 
Karen
 is also trilingual. 
Karen
 enjoys spending time with her family and friends, she is a culinary enthusiast and loves to prepare dinner parties. She is passionate about her community, in fact her passion to help people inspired her to help pioneer the AgriSafe-NC program, which provided resources to our NC farmers that they otherwise wouldn't have had access to.  
In her downtime she enjoys long distance running, yoga and meditation. She considers herself a bonafide 80s kid (first generation Nintendo). Her favorite music is classic rock. And her favorite destinations include, NYC, Naples, Japan, and the Caribbean.